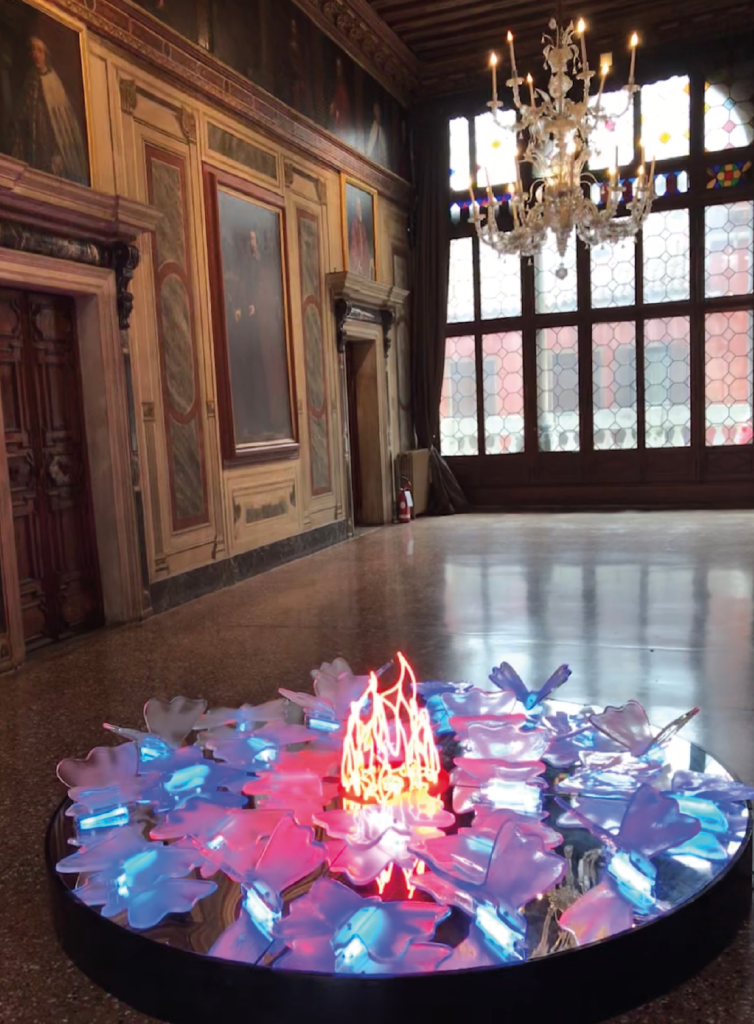 Opera multimediale degli anni 80', viva e mobile dato l'impiego dei materiali cari all'Artista: specchio, vetro e neon. Metafora della vita, il largo cerchio di farfalle in vetro animate da un corpo di neon azzurro, sembra muoversi duplicandosi nel fondo di specchio, attorno alla grande fiamma in neon rosso posta al centro dell'opera.
A multimedia artwork of the 80's which has a particular vivacious and animated soul thanks to the use of media as mirror, glass and neon , beloved instruments of Federica Marangoni works.
Metaphor of life, the big circle of crystal butterflies animated by a light blue neon body, being duplicated by the mirror base, gives a sensation of movement all around the large red neon flame located at the centre of the sculpture.